Quality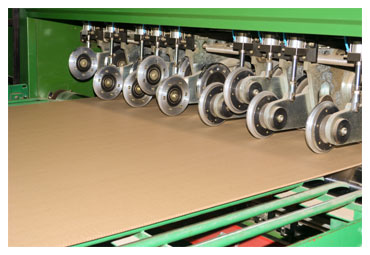 We have all the testing equipments for checking raw materials, material in process and finished products as per customer's requirement and as per IS standards.

We have qualified technical staff to carry out this job. Material is checked on random and regular basis. Complete records of inspection and testing are maintained.

There is no room for production and dispatch of faulty materials.
Standards & Registrations
We are an ISO 9001-2008 Certified Company
We are registered with (BIS) Bureau Of Indian Standards for manufacturing
of corrugated boxes :

Used in packaging of commercial high explosives as per IS: 10212 : Part 1: 1986 and as per IS 2771: Part 1 : 1990
Used in packaging of Electric Detonators as per IS 15073 : Part 2 : 2008

We are registered with (CCoE) CHIEF CONTROLLER OF EXPLOSIVE, GOVERNMENT OF INDIA DEPARTMENT OF EXPLOSIVE
We are life member of Associations like Indian Institute Of Packaging, Federation of Corrugated Box Manufacturer's Association, Vidarbha Industries Association and MIDC Industrial Association.